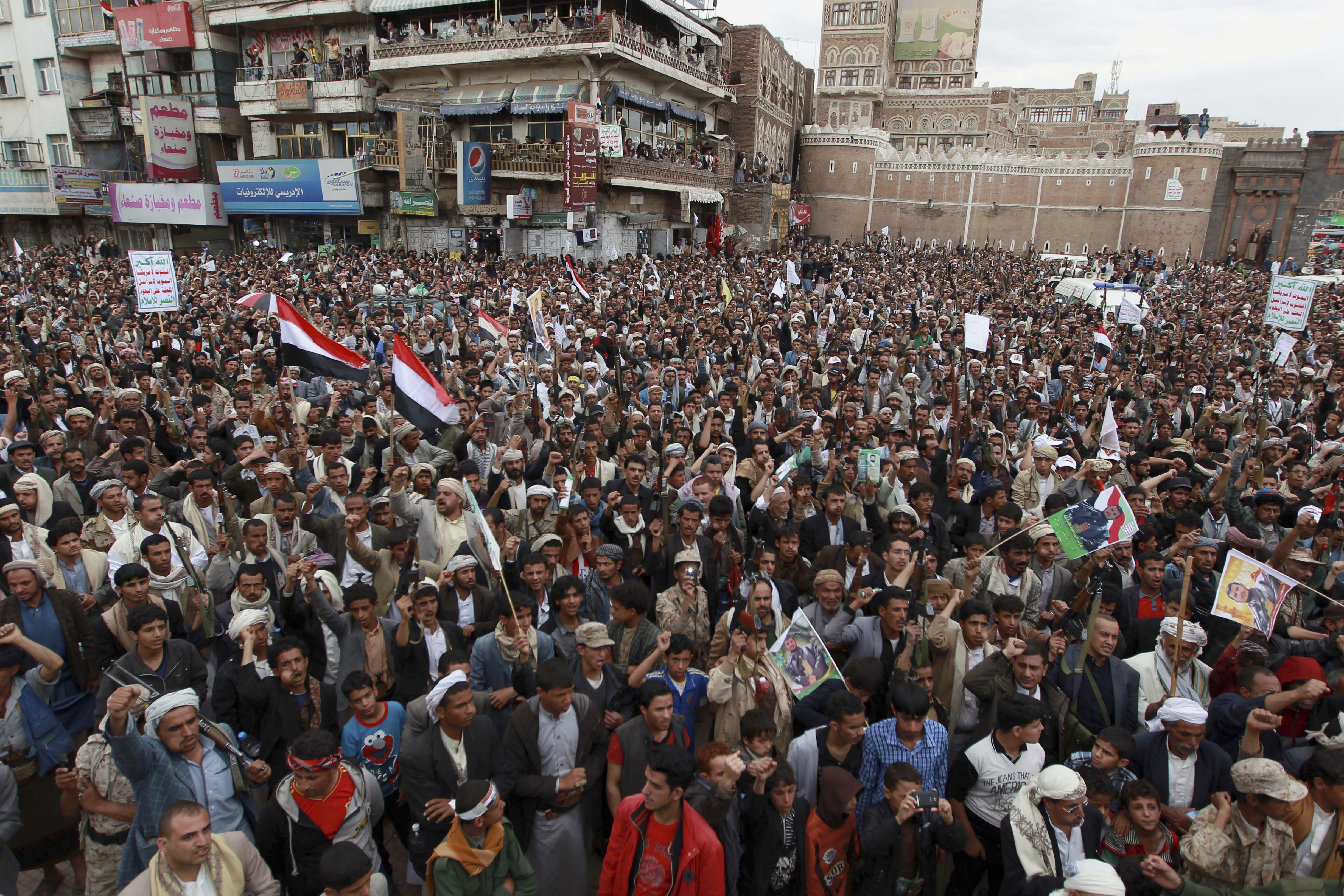 Title: Houthi Official Khaled Al-Madani: Yemen Will Be the Graveyard of the Saudi Invaders. Source: MEMRI TV. Date Published: March 28, 2015. Description:
In a speech delivered at a rally on March 26, 2015, Houthi official Khaled Al-Madani of the Supreme Revolutionary Council said: "The horn of Satan [i.e., Saudi Arabia] has hired mercenaries to attack Yemeni soil, but Yemen will become their graveyard." The crowds chanted "Death to America" and "Curses upon the Jews." The rally was broadcast on Mayadeen TV.
" The Yemeni people fear none but Allah. . . We do not want the blood of our Egyptian brothers to be shed, nor the blood of the Sudanese, of the Jordanians, or of the others. But whoever attacks us - Allah has permitted us to retaliate in kind. We say to the Egyptian people: Al-Sisi, who has, I'm sad to say, revealed himself to be a slave, a shoe worn on Saudi feet striding toward Yemen, is a despicable man. But the Egyptians are a great nation. We know for a fact that the people of Egypt, of Sudan, of Morocco, of Jordan, and all the people of the Arab and Islamic world do not support this conduct, and do not support their rulers, who have been bought by Saudi riyals." - Houthi official Khaled Al-Madani.