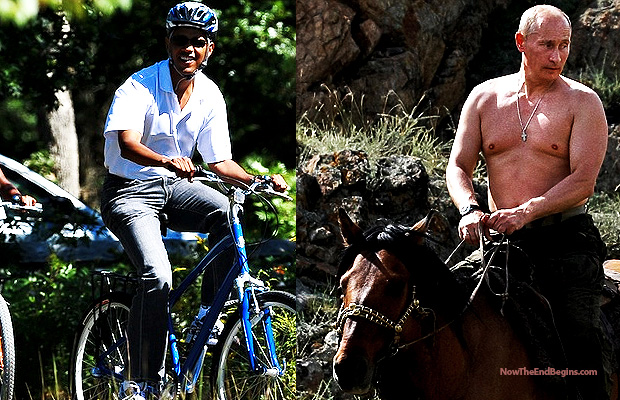 Who would you follow into battle? The question doesn't even have to be asked.
Excerpts from, "Dutch Intellectuals Apologize to Putin for Lies on MH17, Syria, Ukraine... " macedonia online, Wednesday, August 27, 2014:
A letter sent by a prominent Dutch Professor to Russian president Vladimir Putin has attracted much media attention in Europe. The letter was written by Professor Cees Hamelink and signed by dozens of Dutch intellectuals and professors. Below is the letter in its entirety.

Dear Mr. President Putin,

Please accept our apologies on behalf of a great many people here in the Netherlands for our Government and our Media. The facts concerning MH17 are twisted to defame you and your country.

We are powerless onlookers, as we witness how the Western Nations, led by the United States, accuse Russia of crimes they commit themselves more than anybody else. We reject the double standards that are used for Russia and the West. In our societies, sufficient evidence is required for a conviction. The way you and your Nation are convicted for 'crimes' without evidence, is ruthless and despicable.

You have saved us from a conflict in Syria that could have escalated into a World War. The mass killing of innocent Syrian civilians through gassing by 'Al-­‐Qaeda' terrorists, trained and armed by the US and paid for by Saudi Arabia, was blamed on Assad. In doing so, the West hoped public opinion would turn against Assad, paving the way for an attack on Syria.

Not long after this, Western forces have built up, trained and armed an 'opposition' in the Ukraine, to prepare a coup against the legitimate Government in Kiev. The putschists taking over were quickly recognized by Western Governments. They were provided with loans from our tax money to prop their new Government up.

Continued. . .
Video Title: Exposed! Dutch Intellectuals 'Apologize to Putin' for LIES on MH17, Syria, Ukraine! Source: DAHBOO77. Date Published: September 3, 2014.