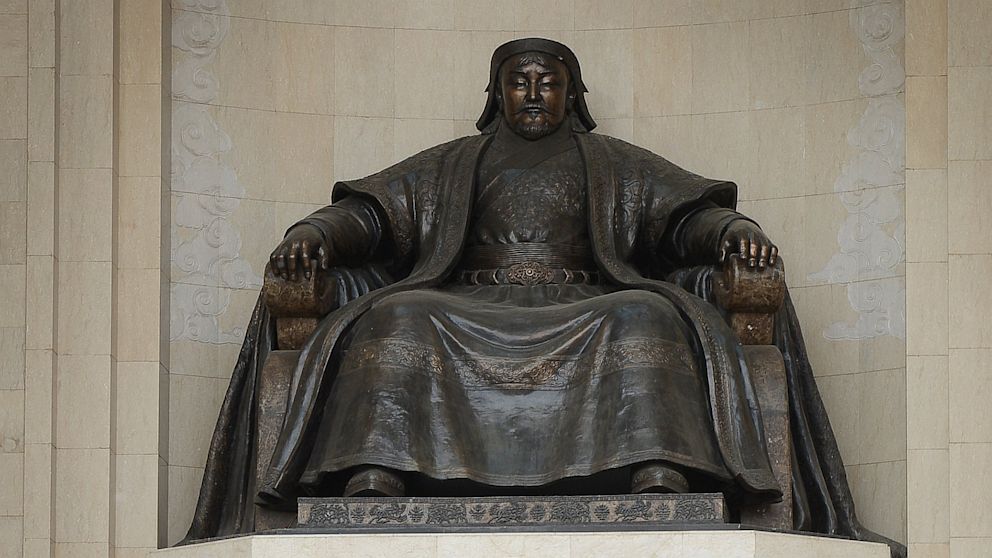 For Iraq's Christians the Genghis Khan era represents the good old days. Genghis Khan didn't discriminate between Christian, Muslim, and Jew, he killed everyone in his path.
1. An excerpt from, "ISIS Forces Last Iraqi Christians to Flee Mosul" by Alissa J. Rubin, New York Times, July 18, 2014:
By 1 p.m. on Friday almost every Christian in Mosul had heard the Sunni militants' message — they had until noon Saturday to leave the city.

Men, women and children piled into neighbors' cars, some begged for rides to the city limits and hoped to get taxis to the nearest Christian villages. They took nothing more than the clothes on their backs, according to several who were reached late Friday.

The order from the Islamic State in Iraq and Syria came after Christians decided not to attend a meeting that ISIS had arranged for Thursday night to discuss their status.

"We were so afraid to go," said Duraid Hikmat, an expert on minorities who had done research for years in Mosul. He fled two weeks ago to Al Qosh, a largely Christian town barely an hour away, but his extended family left on Friday.

Since 2003, when Saddam Hussein was ousted, Mosul's Christians, one of the oldest communities of its kind in the world, had seen their numbers dwindle from over 30,000 to just a few thousand, but once ISIS swept into the city in early June, there were reports that the remaining Christians had fled.
2. An excerpt from, "Iraq Crisis: Isis Expelling Monks from Ancient Christian Monastery" by Jack Moore, International Business Times, July 21, 2014:
Islamic militants have stormed and seized a Christian monastery in northern Iraq and expelled its resident monks, according to a cleric and residents.

Islamic State of Iraq and the Levant (Isis) militants stormed Mar Behnam, a 4th century monastery, previously controlled by the Syriac Catholic church and a place of pilgrimage near the majority Christian town of Qaraqosh.

"You have no place here anymore, you have to leave immediately," the militants were quoted as telling the monastery's residents by a member of the Syriac clergy.
3. An excerpt from, "Iraq Catholic leader says Islamic State worse than Genghis Khan" by Dominic Evans and Raheem Salman, Reuters, July 20, 2014:
The head of Iraq's largest church said on Sunday that Islamic State militants who drove Christians out of Mosul were worse than Mongol leader Genghis Khan and his grandson Hulagu who ransacked medieval Baghdad.



Chaldean Catholic Patriarch Louis Raphael Sako led a wave of condemnation for the Sunni Islamists who demanded Christians either convert, submit to their radical rule and pay a religious levy or face death by the sword.
"The heinous crime of the Islamic State was carried out not just against Christians, but against humanity," Sako told a special church service in east Baghdad where around 200 Muslims joined Christians in solidarity.




"How in the 21st century could people be forced from their houses just because they are Christian, or Shi'ite or Sunni or Yazidi?" he asked. "Christian families have been expelled from their houses and their valuables were stolen and ...their houses and property expropriated in the name of the Islamic State."




"This has never happened in Christian or Islamic history. Even Genghis Khan or Hulagu didn't do this," he said. Hulagu Khan led a Mongol army which sacked Baghdad in 1258, killing tens of thousand of people, destroying a caliphate which lasted nearly 600 years and leaving the city in ruins for centuries.
Video Title: Christian Holocaust Underway In Iraq! MSM Blackout! Source: DAHBOO77. Date Published: July 20, 2014.