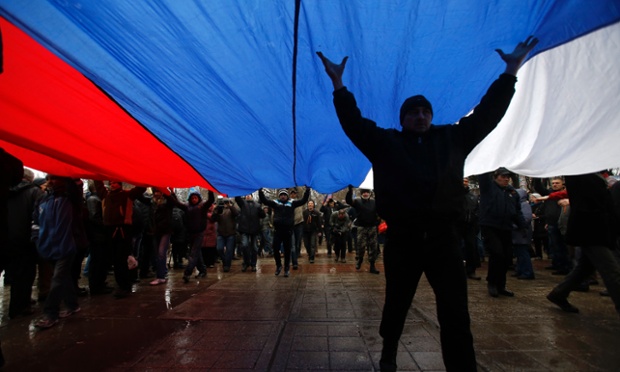 Five Links On The Crisis In Ukraine And Crimea:
The Centre for Global Studies Strategy XXI -
Gas Subtexts of Crimea Crisis
.
Dr. Paul Craig Roberts -
Democracy Murdered By Protest: Ukraine Falls To Intrigue and Violence
.
RT -
Calls in Kiev to 'regain nuclear status in six months.'
Michael Shrimpton -
The West Attacks Ukraine
.
Deutsche Welle -
'Crimea secession likely': Ukraine expert
.