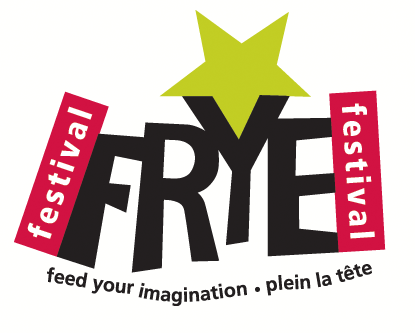 Wikipedia:
Northrop Frye (July 14, 1912 – January 23, 1991) was a Canadian literary critic and literary theorist, considered one of the most influential of the 20th century.
An international literary festival The Frye Festival, named in Frye's honour, takes place every April in Moncton, New Brunswick.
An excerpt from,
"Northrop Frye, 78, Literary Critic, Theorist and Educator, Is Dead"
by Peter B. Flint, The New York Times, January 25, 1991:
The professor, who tracked voluminous themes and images to the Old and New Testaments, was hailed by many scholars and reviewers as the most brilliant and influential proponent of symbolist literary criticism in English. Detractors termed some of his writing turgid and pedantic reworkings of his earlier theories in efforts to rebut critics.
Mr. Frye, an unassuming man with a sly, self-deprecating humor, influenced scholars, students and critics around the world and sparred with many leading literary figures. Over the decades, he was a visiting professor at many universities, including Harvard, Princeton, Columbia and Oxford, and received 36 honorary doctorates.
Professor Frye conceived of literature as a total history rather than a linear progression through time, and he viewed the Bible as the font of Judeo-Christian myths, symbols and values, with overriding themes of quest and salvation.
The literary critic serves society, he said, by interpreting and decoding its historical fables. Literature, he wrote, is "the place where our imaginations find the ideal that they try to pass on to belief and action, where they find the vision which is the source of both the dignity and the joy of life."
The critical study of literature, the professor wrote, provides a basic way "to produce, out of the society we have to live in, a vision of the society we want to live in."
Marshall McLuhan, the communications theorist who was a colleague at the University of Toronto, said years ago: "Norrie is not struggling for his place in the sun. He is the sun."
Frank Kermode, an English critic, wrote in The New Republic on June 9, 1982, "We have no living critic who can match Frye's intellectual scope or drive."
Related:
Northrop Frye Interview on CBC From 1973
.
Video of Northrop Frye Receiving An Honorary Degree In Zagreb, Croatia In 1990
.
Northrop Frye on The Shape of the Bible
.
Northrop Frye on An Approach to the Bible
.
Video Title: Frye & McLuhan - Frye2012. Source: Frye Festival. Date Published: May 30, 2012.