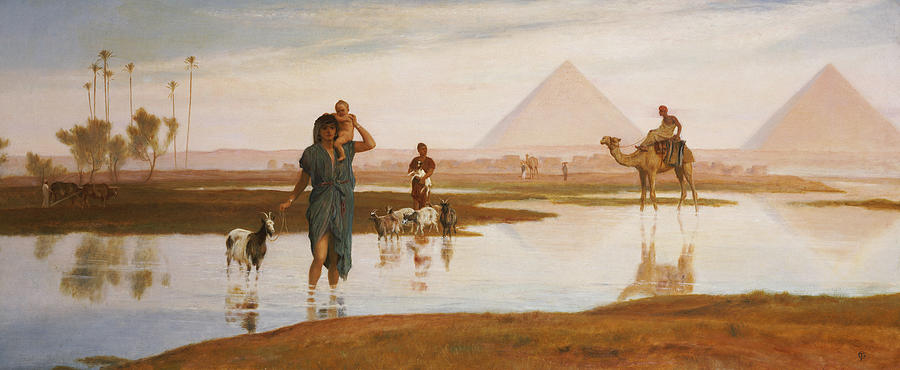 "For Egypt, the Nile is the state; a threat to the river constitutes a threat to national security."
- Ayman Shabaana, "political science professor at Cairo University's Institute for African Studies." (Source -
"Egypt: Differences 'Narrowing' Over Nile Waters"
by Adam Morrow and Khaled Moussa Al-Omrani, IPS, August 21, 2009).
An excerpt from,
"Egypt 'war' talk raises Ethiopia Nile dam stakes"
by Tom Perry and Alastair Macdonald (Reuters, June 10):
Egypt does not want war with Ethiopia but will keep "all options open", President Mohamed Mursi said on Monday, turning up the heat in a dispute over a giant dam Addis Ababa is building across the Nile.

In a televised speech to cheering Islamist supporters, Mursi voiced understanding for the development needs of poorer nations upstream in the Nile basin, but rammed home in emotive language that Egyptians will not accept any reduction in the flow of the river on which their civilization has been based for millennia.

Bellicose rhetoric, including talk of military action by Egyptian politicians last week, had raised concerns of a "water war" between Africa's second and third most populous states.
An excerpt from,
"Egypt 'threatens' Ethiopia over Nile dam"
(AP, June 11):
Egypt's president warned on Monday that "all options are open" in dealing with Ethiopia's efforts to build a dam that threatens to leave Nile-dependent Egypt with a dangerous water shortage.

Speaking in a live televised speech before hundreds of his supporters, Mohammed Morsi said Egypt is not calling for war, but it is willing to confront any threats to its water security.

"Our blood is the alternative," Morsi said, and the crowd of largely Islamist supporters erupted in a standing ovation.

Morsi's speech reflected the importance of the Nile River to Egypt. It provides almost all of the fresh water to a country that is otherwise largely parched desert.
Egypt-Ethiopia tensions rise over water row. Source: Al Jazeera (June 11).
Egypt: President Mohamed Morsi on the Nile. Source: CCTV Africa (China Central Television) (June 11).